Posey Picks #1: What to draw??
Play in Chrome or Firefox for best experience!

Posey Picks is a series of short interactive cartoon games - help Posey make choices in her fun bunny life!
In this very first episode, Posey needs to decide what to draw!
(When you're done, you can also check out the newest Posey game, out now!)
Other Posey Stuff!

If you enjoyed the soundtrack, it's on Spotify, Bandcamp and other services!

There are some Posey Picks comics too!

Who made the game?
Art, Writing & Music by @derekachoy (also on Instagram and Facebook)

Programming & Additional Design by thechreestump
(Chree isn't on social media, but if you wanna say hi, I'll pass along your message!)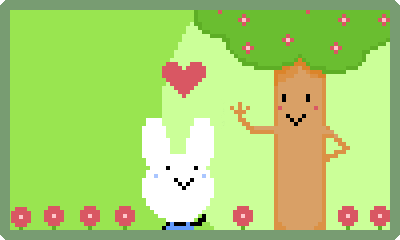 Support us?
If you'd like to help us keep making more games and other art, please consider donating here on itch! You can also join Derek's Patreon Sticker Club!